Color Machines, Mountain Scenes, and Communities!
---
Howdy, folks!
I was recently a guest on the excellent Word Wrap podcast with Stephanie Eckles and Claire Lipskey, where we talked about the Frontend Horse Discord community. It was a really fun conversation, and they have a bunch of great episodes beyond this one.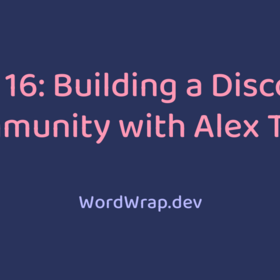 Ep. 16: Building a Discord Community with Alex Trost | Word Wrap — wordwrap.dev How does one start a Discord community, and why would you? Hear what Alex Trost has learned from managing the Frontend Horse Discord.
Live Shows
We have an excellent live stream happing today with the incredible Tom Miller!
Create a 3D Scroll Gallery with GSAP! - Frontend Horse — frontend.horse
Tom will show us how to create an awesome scrolling gallery effect with GreenSock! Our gallery will have 3D and parallax effects, respond to mouse movements, and support any number of images. We'll even use the DrawSVG plugin for added detail.
You might know Tom from his many excellent CodePens or this Frontend Horse article.
Follow and watch live on Twitch!
CodePens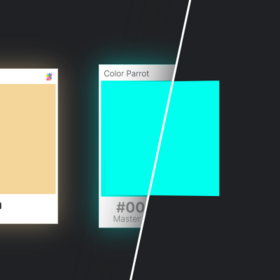 Color Naming Machine — codepen.io
David Aerne makes so many wonderful color projects, and this is a fun showcase of his Color Parrot project. I love how he's using animation and masking to create this stylish CodePen.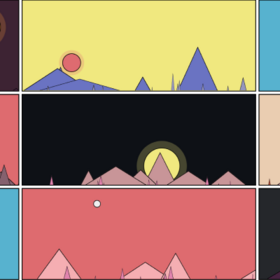 Generative Mountain Scenes — codepen.io
I love how Aragakey styled this delightful set of landscapes. A grid of nine stylish color palettes morph and change with each click.
Showing multiple results at once is a great technique I'm excited to try myself!
Inspiration
This is a gorgeous interactive music experience. Not only does this feel like some beautiful video game, but I'm digging the soundtrack, too!
Articles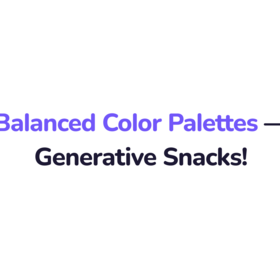 Balanced Color Palettes — georgefrancis.dev
George Francis shares one of my favorite tips of his. It's a great way to use a less chaotic color palette with your generative art.
Resources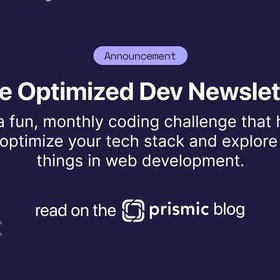 The Optimized Dev Newsletter — prismic.io
My team at Prismic is starting an awesome initiative that I'm excited for you to check out.
Each month we send out a fun, detailed code challenge that helps you learn a new bit of web tech.
I've had the chance to play with the first challenge and it's delightful.
A week after the challenge is out, we're going to shout out who completed it, and reveal the tutorial for everyone else! It'll be a lot of fun.
Project Manager - VSCode Plugin — marketplace.visualstudio.com
This plugin lets you bookmark certain repositories for quick access.
I got tired of digging back through all my folders just to find the couple of sites I maintain. It's worked a charm.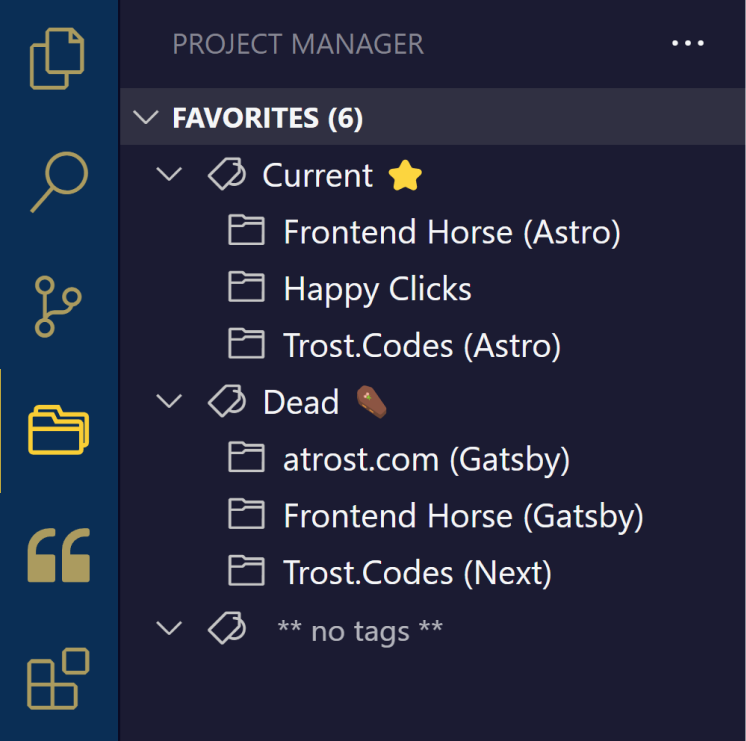 My most-opened repos, no longer buried under the latest demo projects I've spun up.
Community Question
Each week we ask the community a question on Twitter and share out their opinions!
Last Week's Question
If you could wave a magic wand and get every web developer to do one thing, what would it be?
We had some great takes from this one.
Cristian wants us to stop making excuses for inaccessible sites
Paul wants accessibility in the developer workflow from the start and not as an afterthought. Plus semantic HTML!
Thomas says to stop believing that HTML and CSS aren't programming languages.
Jono wants devs to create software without internet access for 2 straight weeks.
Alistair has a similar wish, where devs test sites in more ways: keyboard-only, low-powered devices, poor network conditions, screen readers, etc.
Sanne wants more kindness in PRs.
Anthony wants devs to be brave enough to say no when a designer wants to animate *all the things**.*
This Week's Question
[tweet https://twitter.com/FrontendHorse/status/1525515802241384449\]
Head on over to Twitter to let us know what you're excited about, and I'll share it in next week's issue! There's already some great stuff there that I hadn't heard of yet.
So Long, Partner
Well, that's it for today's ride. Thanks for saddling up with me!
It's always a joy to send some of these wonderful things with you. I hope you have a wonderful week.
Your neigh-bor,
Alex